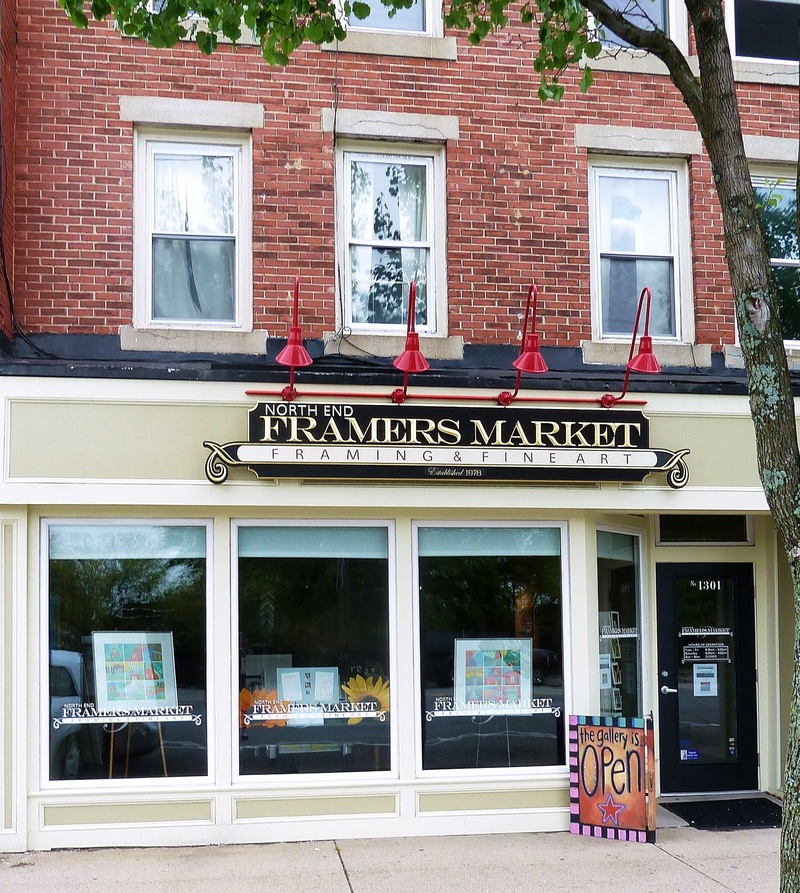 The Framers Market has been serving the Manchester area since 1978; at our original location at Pine Island Plaza in Manchester, to Woodbury Court in Bedford for 22 years, and finally to our newest location at 1301 Elm Street, Manchester. This renovated storefront is the perfect combination of a working frame shop and approachable art gallery in the ideal location at the north end of Elm Street with convenient and ample parking
We provide quality custom picture framing with fair prices and excellent design experience with all work completed on the premises by framers with many years of experience. In addition to our framing services we offer home and office consultations, art and frame restoration, delivery and installation, rush service, complimentary gift wrap and even carrying your finished product to your car. We pride ourselves on our exceptional customer service and our close relationships with clients.
Our environment is friendly and welcoming, from the novice to the experienced art collector. Our gallery represents mainly New England artists as well as national and international ones. When you visit expect to find a wide range of art media, style and price ranges to suit everyone's tastes. We offer layaway (with a 25% deposit) and gift certificates.